5 Surprising Health Benefits Of Gazpacho
This refreshing power soup is your latest ally
By
Katheryn Gronauer
September 5, 2018
Food & Drink
,
Giveaway
,
Health & Beauty
,
Sponsored Post
From refreshing your brain to reducing that bloat, the health rewards that come from eating gazpacho make us want to cheat on avocados and embrace the humble tomato.
Summer days in Japan are not quite over yet, so if you've been suffering through the intense heat and are looking for something to give you a refreshing boost, then look no further than gazpacho!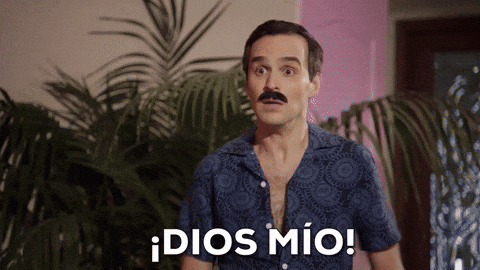 Gazpacho is a Spanish-style cold, raw soup bursting with flavor and exploding with nutrients that will improve your weight, skin, and energy. The summery vegetables are simple and easy to source, with the main ingredients being tomato, red bell peppers, cucumber, onion, garlic, extra virgin olive oil, and lemon. As simple as that sounds, there's a ton of health benefits you can get from having a bowl of this delicious dish. Here's five to get you started.
1. Gazpacho is like a facial in a bowl
One of the main gazpacho ingredients is red bell peppers. Red bell peppers contain beta-carotene which can protect the skin from sun damage. In fact, studies from the National Center for Biotechnology, a library of the latest research analysis on molecular biology, biochemistry and genetics, show that beta-carotene supplementation can protect against sunburn, especially when consumed regularly over time. Plus, they're packed with vitamin C, an antioxidant great for protecting your skin from the sun's harmful rays. So if you've been catching some rays and need extra protection — or, if you're looking for that youthful glow — then gazpacho is a great way to make sure to include red bell peppers into your diet.
2. It's hydration you can eat
If you have muscle cramps and swelling, headaches, or other aches and pains, it could very well be that you're dehydrated from your body trying to stay cool in this temperature. Sometimes it's hard to get in the recommended six to eight glasses of water per day. But it's easy to stay hydrated when you select foods at your meals that are high in water content. Cucumber, another main ingredient in gazpacho, is perfect for hydration as it's full of water content. Essentially, it's hydration you can eat!
Gazpacho is a soup bursting with flavor and exploding with nutrients that will improve your weight, skin, and energy.
3. It'll keep your brain alert
Have you been feeling forgetful or spacey this summer and blamed it on the heat? It can be so hard to focus when you're trying to get comfortable. Luckily, the tomatoes in gazpacho are high in an antioxidant called lycopene, which can improve cognition. In fact, studies show that lycopene helps to protect cognitive decline due to a high-fat diet. So if you've been munching on barbecue, karaage and fries at summer celebrations, having some gazpacho for balance can ensure you'll keep alert at work the next day.
4. It'll help you lose the bloat and stay trim
Tomatoes, red bell peppers, cucumbers —they're all packed with fiber and are high in water content, which means that gazpacho will help combat water retention and make you feel full even though it's low in calories. Not only that, but a research study conducted on women found that daily consumption of tomato juice reduced their waist circumference, even while continuing their normal diets.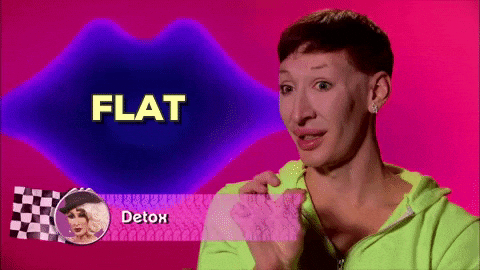 So, if you're looking to regulate your digestive system and shrink your waistline, then supplementing your meals with gazpacho is a tasty way to lead you to your goals.
A research study conducted on women found that daily consumption of tomato juice reduced their waist circumference.
5. It'll strengthen your digestion and boost your immune system
Another key ingredient to gazpacho is lemon juice for that nice, refreshing zing. Lemons are perfect for regulating your digestive system as they stimulate your digestive acids. That means that having lemon juice in your diet will enable your body to digest all other foods you consume with ease. Plus, you have a triple boost of Vitamin C from lemon juice, tomatoes and red bell peppers, giving your body that extra support for your immune system —perfect if you've been going back and forth between being outside in the heat to inside in cold air-conditioned buildings.
Ready to give gazpacho a try but aren't sure where to start? A new gazpacho product has just been released in Tokyo — a piece of tomato-related news that should come as no surprise if you follow us on Insta — and you could be in with a chance to win some!
From foreign food importers First Step Japan, the gazpacho comes in drink-like cartons, so you can easily store it in the fridge and pour it into your soup bowl whenever you're in need of its refreshing benefits. That also means that they're portable if you're on the go. Reassuringly, this gazpacho uses only whole, healthy ingredients without any additives and preservatives. You can purchase a set of three, six or twelve bottles on their website for ¥1,950 a pack, or via Amazon or Rakuten. Also available at Costco Japan so you can even buy in bulk.
Staying cool doesn't have to be so hard if you pick the right foods to help your body with hydration, vitamins, and energy, so try out a bowl of gazpacho and get all of the benefits you need. 🍅
---
---
---
Get the goodness online from the official website, Amazon or Rakuten.
Other Articles by Katheryn