Autumn-Flavored Japanese Donuts That You'll Fall In Love With
There's more to Japan's autumn flavors than pumpkin spice
By
Lucy Dayman
October 7, 2019
Food & Drink
,
In Season
,
Seasonal Trends
While spring is typically Japan's season with all the attention—thanks to the countless sakura-themed treats that get released around that time of year—autumn is criminally overlooked. But it shouldn't be.
As we roll out of the steamy summer and into more snuggly months of October and November, we're graced with a bevy of seasonal autumn flavors. Maple, chestnut, sweet potato, and yes of course pumpkin. Autumn means fresh selections based on the earthy goodness of the season's produce.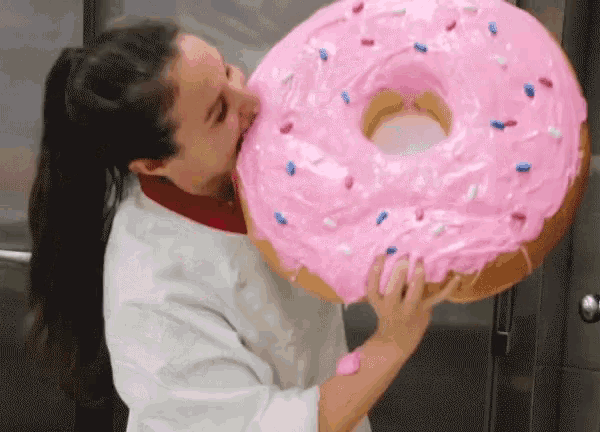 While places like Starbucks have been celebrating autumn with limited edition brews for a while now, it looks like the city's donut makers are getting in on the action as well. Enter autumn donuts, the season-specific food trend you didn't know you needed until now. We trudged across the city to hunt down the best of this year's autumn donuts. Yeah, it's a tough gig, but someone has to do it. Enjoy!
---
Mister Donut
---
If there were a leaderboard for Japan's autumn donut race, Mister Donut would, without a doubt, come out on top. This year the chain released a whole family of autumn-flavored donuts. The release is proving so popular that when I went hunting for some on a quiet Tuesday afternoon at their outpost in Kichijoji, there was a line of at least 20 people deep. So what do they have to offer? Five fresh flavors in total, one for every variety of sweet tooth. Here's what the line up looks like: 
Plain Sweet Potato Donut: This donut is simple, but deliciously so. Its flavor sweet potato is an autumn favorite molded in the iconic Mister Donut Pon de Ring shape (all of the autumn donuts are). It's slightly sweet, soft, and chewy and perfect for that morning treat, with a little less guilt. 
For those who crave the soy nuttiness of kinako, the Molasses Kinako is a perfect balance of soft powdery flavor and stick sweet molasses. The texture is almost like a powdered donut, without the overpowering sweetness. 
The Murasaki Imo is the most eye-catching of all the donuts on the lineup. It features bright purple sweet potato icing and black sesame seeds. The icing is thin, but it still packs a lot in the sweetness department. 
The sweetest of them all is the Candied Sweet Potato Donut. Completely coated in deliciously messy caramel glaze and sprinkled with sesame seeds as well. The sugary glaze of the caramel makes the sweet potato donut taste almost savory in comparison. 
If you didn't get enough of the seasonal flavoring from the plain sweet potato donut, then the Sweet Potato Donut is the one for you. This donut has the same foundations as all the others, but it's topped with a soft sweet icing-like potato cream and sprinkled with crisp sesame seeds for good measure. 
---
Hara
---
Hara is a Kichijoji donut store with a cult following. This cozy corner store sells rustic style donuts made from organic soy milk and okara (soy pulp). So, it's a little healthier than your average donut. It's also a little less sweet than most of the other donuts you'll see around Tokyo. But Hara's autumn selection is a perfect, satisfying blend of doughy comfort and delicate sweetness. 
Hara currently has two classic seasonal variations: Marron and sweet potato. Both flavors of the donut feature the Hara donut foundation, a classic bready soybean donut body. It's the toppings that make the difference. Marron is topped with a smooth, nutty cream-like spread that's more blended nut than cream; it's sweet but not overly so.
The Sweet Potato is slightly sweeter, but only just. 
---
Krispy Kreme
---
We all know what Krispy Kreme stands for: Absolute blow out donuts. The donuts are jam-packed with sweetness, coated with tasty, sticky, messy icing, ready to set you off on a sugar-rush that'll run you through to next season. These three autumn Halloween hybrid donuts are no exception. 
Pumpkin Custard Jack is a classic Krispy Kreme topped with thick sugary icing and a novel pumpkin decorated the face, complete with pumpkin seed. What makes it super autumnal is that the donut is also stuffed full of pumpkin custard ready to ooze out as soon as you fangs pierce his skin. 
Apple bobbing is one of the most classic Halloween pastimes, and apples are usually in peak season during autumn. Combine these elements, and you have the Apple Caramel Monster. It also features a pumpkin seed for undefined reasons. Maybe it makes it more 'autumn'? Its face is created with a tasty apple and chocolate icing combination. 
Marron aka chestnut is one of Japan's most popular autumn flavors, and our spooky little kitty here is full of sweet, nutty marron cream. The toppings are classic Halloween fare; dark and white chocolate, with a sprinkle of poppy seeds for added texture. There is also the Halloween Sprinkle donut, but it's pudding flavor which isn't very autumn, so we've left if out of this official list. 
---
Nico
---
Azabu-Juban is unofficially the donut capital of Tokyo in terms of donut shop population density. But surprisingly not many of the outlets we visited had anything in the way of autumn specific donuts. That is except Nico, which had both sweet potato and maple leaf flavor. Nico is another 'healthier' donut option, as this store uses soy and millet powder to make their tasty, chew treats.
The pastel purple sweet potato version is a low-key but tasty combination of kinako soybean powder sweet potation flavoring. It's an ideal healthier alternative to your classic sugar-covered donut, with a subtle nutty finish.
The maple is a slightly sticky donut covered in a thin coating of maple topping which has soaked slightly into the donut, infusing with the earthier flavors of the millet powder donut foundation.
Did we miss your favorite fall-flavored donut? Let us know in the comments below!
---
---
---