Five Festive Date Ideas for the Jolly Japanese Holidays
'Tis the Season to Swipe Right For Love In All Its Forms
By
Lauren Leyshon Thomas
December 23, 2019
Japanese Culture
,
Out & About
,
Relationships
,
Trending
Christmas is the most romantic day of the year for Japanese couples so we've compiled some fun festive indoor and outdoor date ideas to make Xmas 2019 your most luuurve-filled holiday yet.
While you might be scheduled to be bawling your eyes out at approximately 8 a.m. on December 25 to the dulcet tones of Hugh Grant narrating the opening scenes of Love Actually, Christmas in Japan is actually supposed to be a romantic day spent on an ideal date with your S.O.
In fact, there's so much pressure to go on a date at Christmastime that people actually seek "holiday-only" girlfriends or boyfriends just to spend the season with. Maybe you've noticed a surge in messages across your dating apps? Such is the power of Christmas. But if you're down for a temporary romance, well, why not?
Even if you don't have someone to call your boo in the traditional sense, it's still better to get out of your pajamas and make the most of all the myriad festive events in the capital with your loved ones. Especially if that loved one is yourself because we are here for being a self-partnered 👏 badass 👏 boss 👏 lady 👏.
It's not every Christmas you get to spend in one of the most fantastic cities in the world so celebrate the season in a memorable way with these holiday date ideas.
1. Eat KFC until you can't breathe anymore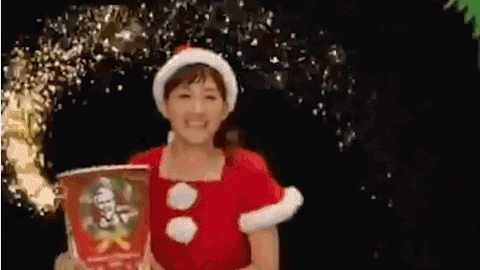 We've all heard about KFC's ingenious marketing ploy to sell their buckets of chicken as a turkey dinner alternative. Almost every ex-pat I know in Japan is sans-oven, and as a result, we are all a part of a hive mind network to ensure we've collectively pre-ordered for the big dinner on the day. There will be long lines of customers, Instagram will be filled with "Party Barrels," and KFC will once again reign Chicken Supreme.
But if you don't fancy queuing or paying premium prices, then why not visit ahead of the big day, and enjoy as much finger-licking fun as possible as Christmas jingles play in the background. Though you could make a date at any KFC in the city, we recommend the brand-new All-You-Can-Eat KFC in Machida, west Tokyo. The restaurant features a full-on KFC buffet with 50 different menu items. Lunch costs ¥1,980 per adult for 80-minutes of stuffing your face, while dinner is ¥2,580. Both also include nomihodai (all-you-can-drink) for an extra ¥1,250 if you really wanted to push your body to its limits.
2. Sing Christmas carols at karaoke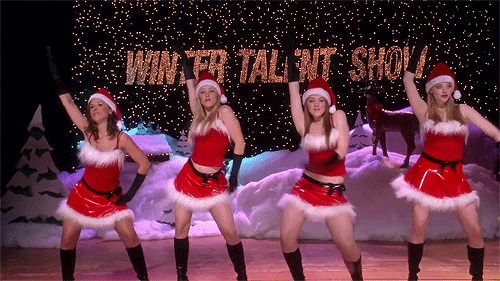 Nothing says an amalgamation of cultures like attempting to sing Japanese Christmas songs that you've never heard of in a karaoke booth at one of the big chains—Big Echo, KaraokeKan and BanBan Karaoke are some of the popular chains. Hits like; "Silent Bells", "Christmas Carol no Koro ni wa" ("At The Time of the Christmas Carols"), and everyone's favorite; "Chicken Rice", will be ringing out in no time. Of course, you can share your own culture's classic gems like showing off the Mean Girls dance routine or breaking down Destiny's Child's "8 Days of Christmas." A classic.
Nomihodai and Sailor Moon fancy dress are optional, but be sure to sneak in some mistletoe for when the stage frightened silences get too awkward.
3. Go and see the illuminations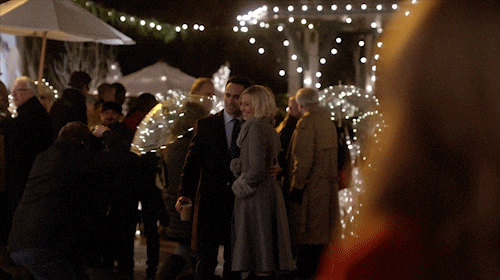 If you're looking to step your relationship status up a gear, then your moment is finally here. Start by heading to one of the most romantic winter illuminations across Tokyo that you can find. Once there, kindly offer to take a stranger's photo on their flip-phone. Peace sign fingers raised and "Hai Cheezu!-s" expressed, they'll kindly gesture to take your photo in return. Then, you glance at your partner (feigning that this was not your plan all along) and bashfully shrug, before posing together. A few deafeningly loud camera shutter sounds later, and voilà; your first Christmas photo as a couple.
4. Sample day-old strawberry cake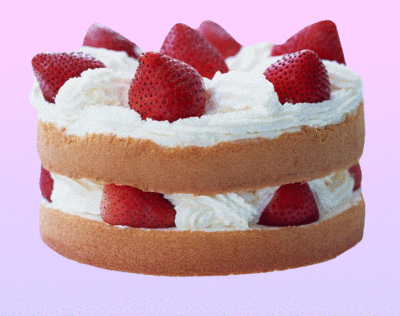 Much like KFC, eating these strawberry-topped sponge cakes is something of a couples' tradition in Japan. That's right, a strawberry cake is THE traditional Japanese Christmas cake (though there are plenty of delectable varieties available too).
Although you might raise an eyebrow at hearing that there is a Japanese lark of labeling unmarried women over 25 as "Christmas Cakes" due to their drastically discounted prices as of December 26, we've decided to firmly disregard that seasonal slur from the ghost of Christmas pasts, and will instead use this as a cheat code to being the only affordable way to eat strawberries in Japan. Trays of luxury strawberries can be marked at around ¥4000 before consumption tax, so make the most of those bargain toppings!
5. Snuggle as heat-tech twins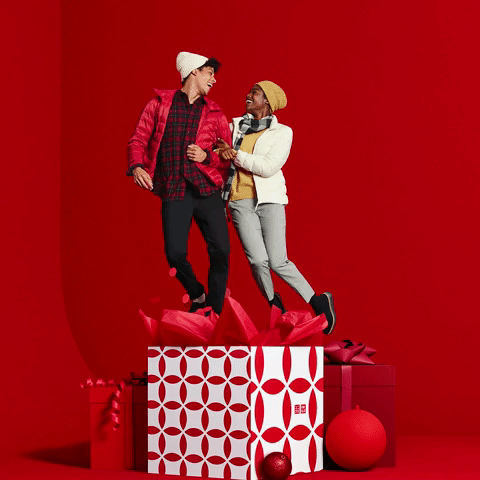 Anyone who has visited Tokyo Disneyland or it's more adult-friendly neighbor Tokyo DisneySea will have witnessed the masses of couples on dates wearing matching outfits called the Osoroi Code (お揃いコーデ) which roughly translates as meaning "to go as the same/to be matching."
But this December has seen the inevitable sharp drop in temperatures so what could be better suited than a trip to Uniqlo for some matchy-matchy Heat-Tech? Explore the city's Christmas markets in the comfort of ultra-warm rayon and acrylic. Sure, it may be less sexy to put more layers on, but who doesn't want to be extra toasty together under the kotatsu this Christmas.
We hope this holiday is filled with love wherever you are!
---
---
---