Japan's Top 10 Beauty Products: What We Found Out
Real-life Reviews Of Japan's Most Popular And Loved Beauty Products
By
The Savvy Team
November 7, 2019
Health & Beauty
Praising the ones that helped us #glowup and exposing the ones that didn't meet our standards.
You don't need us to tell you that when it comes to the beauty world, ladies living in Japan are seriously #blessed. We recently compared J-beauty and K-beauty products, but this time we're focusing on some of the most popular Japanese beauty products.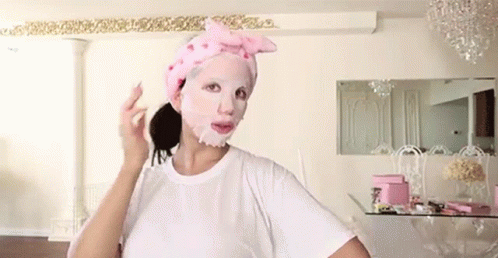 The only way to know how bomb these products are is by testing them out, right? It was hard. It was exhausting. But after a grueling one-month long period of mini spa treatments at home, the reviews are in! Here's what we, the Savvy Team, have to say about some of the most popular Japanese beauty products.
---
1. DHC Cleansing Oil
---
A makeup remover and facial cleanser wrapped up into one, this cleansing oil uses antioxidant-rich ingredients like organic olive oil, rosemary leaf oil, and Vitamin E to gently remove dirt and "bad" oils, leaving your skin fresh, clean, and plumpy. Just a tip: you'll want to apply this with dry hands (no shower, sorry ladies).
Price: ¥1,604 for 120 ml
The Lover says: "I love this stuff! I switched to oil cleanser about a year ago after a lifetime of scrubbing my face raw with harsh exfoliators (I have normal to oily skin). Since I've been using DHC, I've had fewer breakouts and my skin isn't as dry, plus it actually removes mascara instead of leaving this weird grey patch under my eyes. Such a game-changer!"
The Hater says: "My skin felt smooth as butter after an orgasmic experience using it in the shower, but unfortunately it smeared my eyeliner (which I wear super thick) all over my face and didn't get it off cleanly."
Would you purchase again? 
Yes: 75% 
No: 25%
Overall Rating: ★★★★☆
---
2. Oshima Tsubaki Camellia Hair Oil
---
Although this is marketed as a hair oil, Oshima Tsubaki's hair-tamer is another multi-purpose product containing triolein, a component of human sebum, so it can be applied safely and effortlessly to your hair, scalp, and skin. All-natural, plant-based, and free of colorants and chemical fragrances, this oil keeps your hair looking shiny, healthy, and lustrous for days.
Price: ¥1,194 for 60 ml
The Lover says: "This really helped to tame the goblin mane that is my hair in the slightest bit of humidity. It's especially great for my fellow naturally curly-haired ladies—just run a nickel-sized drop of oil through your wet hair and let it air dry."
The Hater says: "I have really fine hair so if I even wave a bottle of this near it, it gets greasy and limp. I'm not trying to relive my emo teenage days so this one was a hard pass."
Would you purchase again?
Yes: 50%
No: 50%
Overall rating: ★★★☆☆
---
3. Anessa Perfect UV Sunscreen Skincare Gel
---
Japanese women take their UV-ray protection seriously—sun hats, arm sleeves, and sunscreen for days. Anessa's sunscreen is a moisturizing "gel" containing Aqua Booster Technology which helps to prevent it from being rubbed off when exposed to water.
Price: ¥2,178 for 90 ml
The Lover says: "There's a reason why Anessa is so popular in Japan. It's such a luxurious-feeling sunscreen and doesn't smell like old coconuts like every other brand. I wear this instead of daily moisturizer as it's light and long-lasting enough to go under makeup."
The Hater says: "One word: basic. There was literally nothing special about it. It was incredibly smooth and creamy, which is strange because it was supposed to be a gel. This ain't no gel!"
Would you purchase again?
Yes: 50% 
No: 50%
Overall rating: ★★★☆☆
---
4. Koh Gen Do Maifanshi Face Setting Powder
---
Labeled as a "silky setting powder", this fine powder is applied directly on top of your makeup so you look the same at 6 p.m. after a long day of work, as you did when you first applied everything at 7 a.m. that morning. The powder also contains hyaluronic acid so you can expect a healthy-looking, glowing skin tone.
Price: ¥6,206 for 12 g
The Lover says: "This powder gives you a really nice matte-looking finish which was nice, but the powder is white, not translucent, so if you're not super fair-skinned, the only thing you'll be looking like after applying this is a geisha."
The Hater says: "I don't wear a ton of makeup so wasn't big on this one."
Would you purchase again? 
Yes: 0%
No: 100%
Overall rating: ★★☆☆☆
---
5. Utena Premium Puresa Golden Jelly Mask (Royal Jelly)
---
You might be wondering what "royal jelly" is (that's what we thought at first). True to its name, royal jelly is a honey bee secretion used for the development of none other than the queen bee herself. The royal jelly contains skin-hydrating compounds like amino acids and ceramide and is blended with other moisturizing ingredients to create the ultimate sheet mask for dry skin.
Price: ¥507 for three masks
The Lover says: "I don't think you're ready for this jelly … I sure as hell wasn't. This was nice for a self-care evening when you can't afford to go and get a real facial. Total spa treatment."
The Hater says: Just as a warning to anyone who decides to do this mask: there is a lot of jelly. I honestly didn't know whether to put it on my face or make a trifle. By the end of it, my skin had absorbed most of the stuff and definitely felt more moisturized. But I think I'll stick with jelly for dessert.
Would you purchase again?
Yes: 25%
No: 75%
Overall rating: ★★★★☆
---
6. DHC Lip Cream
---
Another pick from DHC, this lip cream is made with gentle ingredients like olive oil, aloe essence, licorice derivatives, and Vitamin E to ensure your lips are soft, crack-free, and totally kissable all throughout the year. Color and aroma-free, this lip balm comes in a light pink, sturdy applicator identical to a lipstick tube. So fancy.
Price: ¥619 for 1.5 g
The Lover says: "The tube the lip cream is in is super cute, very sturdy. But the lip cream itself is very average. Not bad, but not noticeably better than other lip creams."
The Hater says: "The only good thing I can say about this was that the applicator was fancy af so I felt fancy af putting it on. That is all."
Would you purchase again?
Yes: 0% 
No: 100%
Overall rating: ★★☆☆☆
---
7. SK-II Facial Treatment Essence
---
Do we even need to give an introduction for this one? SK-II Facial Treatment Essence has been dominating the Japanese beauty market and flooding social media recently as the latest and most effective product to bring out straight #flawless skin. The secret ingredient is the fermentation blend patented as Pitera—so life-changing that according to SK-II, a bottle is sold every two seconds.
Price: ¥14,995 for 230 ml
The Lover says: "I used this as a toner right after washing my face and I loved how clean and fresh it made my skin feel. It also definitely made my skin brighter; I had friends and even my mom (a harsh critic whom I love) telling me via FaceTime that my skin was glowing! That being said, I don't know about the price…"
The Hater says: "This stuff is pricey so I was super excited to try it out. After a week though, I didn't notice any dramatic difference (yeah I still look old). It was gentle to put on but with serums and toners, I generally like to feel that it's burning. I also thought it smelt a bit fermented — I guess that means it's working?"
Would you purchase again?
Yes: 75%
No: 25%
Overall rating: ★★★★☆
---
8. Majolica Lash Jelly Drop
---
A treatment made just for your lashes, this lash jelly drop comes in the same applicator as your standard mascara, but instead of the bristles of a mascara wand, this one looks like half of a Mister Donut pon de ring. The applied serum is formulated to help strengthen and treat each damaged lash from the cuticle, leaving a glossy finish.
Price: ¥1,045 for 5.3 g
The Lover says: "It was a nice way to remove any leftover mascara on my eyelashes that I missed after my shower but it was hard to tell if it made the lashes themselves any better."
The Hater says: "What's with Japan and jelly? I tried but the jelly went all in my eyes and then I couldn't see."
Would you purchase again?
Yes: 0%
No: 100%
Overall rating: ★★☆☆☆
---
9.Ettusais Pore Care Serum
---
This is actually more like a cream than a standard serum. It comes in a pump tube so you can pump out the perfect amount for one single use. Just as the name claims, this medicated serum contains ingredients like Vitamin C, glycerol, and an "AC Control Oil" powder to target visible pores and dark spots specifically for people with oily, acne-prone skin.
Price: ¥1,980 for 30 ml
The Lover says: "I wanted to try this serum because I read about it on another blog that said it was good for acne-prone skin and acne scars. While it didn't completely clear my acne scars in ten days, my pores did appear smaller and my skin looked more uniformed."
The Hater says: "No. Just no. Turn around and run away from this trash. If you have dry skin like me, this demon will make you break out within two days."
Would you purchase again?
Yes: 0%
No: 100%
Overall rating: ★★☆☆☆
---
10. Baby Foot Moisturizing Foot Mask
---
You read that right — a mask for your feet. Each box comes with a pair of "feet mask" which look like large plastic socks that you'll wear for one hour. Each mask contains a keratin-softening ingredient, as well as a blend of 17 different plant extracts to help remove old, dead skin and leaves your feet as soft as a baby's bum!
Price: ¥1,310 for two 35 ml foot masks
The Lover says: "Oh. My. God. Peeling. Everywhere. The Baby Foot Moisturizing Mask was like a horror movie, but one that ends in the main character actually getting away in the end. Throughout the week, my foot peeled horrendously leaving dead skin in my socks, shoes, sheets, and carpet. Peeling off the skin was like unwrapping the most satisfying Christmas present ever, with the skin of angels waiting underneath."
The Hater says: Nothing — no haters here!
Would you purchase again?
Yes: 100%
No: 0%
Overall rating: ★★★★★
Final Thoughts
If it wasn't already obvious, the Baby Foot Moisturizing Foot Mask was the unanimous favorite from this beauty lot. Not only did it do exactly what it claimed to, but it went above and beyond our expectations. And as gross as it may sound, peeling off that dead skin is oh so satisfying, and we're not afraid to admit it.
What are your favorite Japanese beauty products? Share with us in the comments below!
---
---
---
Other Articles by The Savvy Team