Thanksgiving In Tokyo: 8 Spots To Gobble Down The Holiday
Spend A Special Thanksgiving In The Heart Of Tokyo
By
The Savvy Team
November 13, 2019
Food & Drink
,
Seasonal Trends
This season, give thanks to friends and family by ditching the oven and celebrating out in the city! 
It's only two weeks until Thanksgiving (if you're celebrating the American way) and while the holiday isn't as popular in Japan as Halloween or Christmas, over the past few years we've witnessed a number of eateries setting up special plans for guests who wish to celebrate the event. If you're not roasting a turkey yourself this year, here's a list of places in Tokyo that offer authentic Thanksgiving classics, almost on par with what you'd have back home.
---
---

Not looking to get dolled up and go out for a hearty Thanksgiving meal this year? The Meat Guy has you covered — opt to have a succulent, whole roasted turkey delivered right to your door! Choose from a wide selection of Thanksgiving-ready USDA A-Grade turkeys, ranging in size from three kilos to a whopping six kilograms. If you don't think you can finish the entire bird, you can also choose to order smaller portions including, only the turkey breast, smoked turkey breast slices, smoked turkey pastrami slices, or the extremely popular smokey turkey drumsticks.
Where: Order online here
When: While supplies last, 10 percent off for any turkey orders with delivery dates in November.
Cost: Turkeys range from ¥1,740-¥7,750
---
---
Grand Hyatt Tokyo's popular diner, The Oak Door, invites you to stay away from the oven this year and just sit back and relax — because here everything will be done for you just the way you'd want to have it. The restaurant's special Thanksgiving Dinner set includes a giant whole roasted turkey which is carved tableside and served with sausage and bread stuffing, a foie gras appetizer, spiced pumpkin soup, velvety mashed potatoes, brussels sprouts, and pumpkin pie for dessert along with your choice of tea or coffee to end the feast. A special Thanksgiving dinner in a private room is also available if you need extra privacy! 
Where: The Oak Door, Grand Hyatt Tokyo, 6-10-3 Roppongi, Minato, Tokyo
When: Nov. 28-30, 2019, 6 p.m.-10 p.m.
Cost: ¥8,500. (Private dinner: ¥10,000/person)
---
---
With its stunning view of Tokyo Bay and chic ambiance, this restaurant's Thanksgiving menu gets a few extra brownie points among foreign residents. The full-course menu features a creamy seafood chowder with shrimp, scallops, and mussels, roasted turkey with mushroom gravy, cornbread stuffing, mashed potatoes, green beans, and cranberry relish as a main course, and a classic pumpkin tart topped with whipped cream and vanilla ice cream for dessert. Enjoy the exquisite food as you watch the city lights reflect in the harbor.
Where: 2-1-3 Higashi-Shinagawa, Tokyo
When: Thu, Nov. 28, 2019, dinnertime
Cost: ¥5,000
---
---
One of our favorite steakhouses in Tokyo will be turning its grill into a turkey roastery for the holiday, offering a special two-day exclusive lunch and dinner menu. The lunch menu is a light course including chopped vegetable salad, roasted turkey and prime rib with gravy sauce and cranberry relish, and a pecan nut Floretines pie with pumpkin ice cream and coffee or tea for dessert. The dinner menu adds a few extras, including appetizers and soup. The Thanksgiving menu is also available at the restaurant's Roppongi branch.
Where: 8F Royal Crystal Ginza 5-4-6 Ginza, Chuo-Ku, Tokyo
When: Nov 27-28, 2019. Book until Nov. 25.
Cost:¥4,200 (Lunch), ¥7,500 (Dinner)
---
---
If you're after a real family-style Thanksgiving dinner, Soulfood House is the place to be. People who've been there will all unanimously agree that the family warmth, the amazingly delicious food, and the never-ending fun at this place makes it a Thanksgiving-kind of day, every day. This year, the dinner menu includes a pumpkin soup and an apple nuts salad, honey roasted turkey with gravy and cranberry sauce, a choice of spare rib or beef rib (a tough one!), garlic mashed potatoes, green bean casserole, macaroni and cheese, and a house dessert. The 7 p.m. slot on Nov. 28 is already sold out, but there's still time to catch the remaining seats for the other days and times, so hurry up and #tastethelove at this favorite locale. 
Where: 2-8-10 Patio 6F, Azabujuban, Minato-ku, Tokyo
When: Nov. 28-30, 2019, From 5 p.m., 7 p.m., and 9 p.m. 
Cost: ¥6,500 
---
---
Take some time to chill and relax by spending your Thanksgiving night at the South Pacific-inspired dining restaurant in The New Otani's, Trader Vic's. Unlike most other locations, Trader Vic's is offering the Thanksgiving special for a full 10 days from Nov. 21-30. This year's menu features a cream of mushroom soup with parmesan cheese and truffle oil, a hearty kale salad with tossed with roasted pumpkin, cranberries, and goat cheese, a wood fire oven-roasted turkey with a Boursin potato puree, and an apple crumble cheesecake with cinnamon toffee and vanilla ice cream paired with your choice of a coffee or tea for dessert.
Where: Trader Vic's Tokyo, Hotel New Otani Tokyo, 4-1 Kioicho, Chiyoda-ku, Tokyo
When: Nov. 21-30, 2019, 5:30 p.m.-9:30 p.m.
Cost: ¥7,500
---
---
This will be Benjamin's third Thanksgiving in Tokyo, but judging from what it has already put on the table since its opening last June, we're setting our expectations high. The special Thanksgiving menu includes a two-day limited lunch of dinner course, with flaky popovers, a chopped vegetable salad dressed in apple vinaigrette, and a traditional Thanksgiving roasted turkey or prime rib. The dinner course also includes an amuse-bouche and mushroom soup. Finish it all off with a serving of a classic pecan nut Florentine pie and dessert pumpkin soup.
Where: Rem Roppongi Bldg. B1 F, 7-14-4 Roppongi, Minato-ku, Tokyo
When: Nov. 27-28, 2019, 11:30 a.m.-3 p.m. (Lunch), 5 p.m.-11 p.m. (Dinner)
Cost: ¥4,200 (Lunch), ¥7,500 (Dinner)
---
---
This elegant Japan-inspired American restaurant is another place on this list that manages to make you feel at home every time you visit. Surrounded by walls of pure wood, incorporating natural materials such as leather and greenery, the interior itself reminds of a luxury wooden cabin from back home, making it a perfect location for a slow Thanksgiving celebration. This year, the special Thanksgiving dinner includes a creamy porcini and Yanagi matsutake soup, a smoked Tasmanian salmon salad with apples, kale, and pomegranate, a herb-marinated roast turkey breast with dried cherry, chestnut and Portuguese sausage stuffing with cranberry and persimmon relish, sauteed green beans with almonds, creamed cauliflower gratin, and garlic mashed potatoes. Finally, a traditional pumpkin pie and toffee ice cream for dessert.
Where: 1-2-5 Shibuya, Shibuya-ku, Tokyo
When: Thu, Nov. 28, 2019, dinnertime
Cost: ¥8,500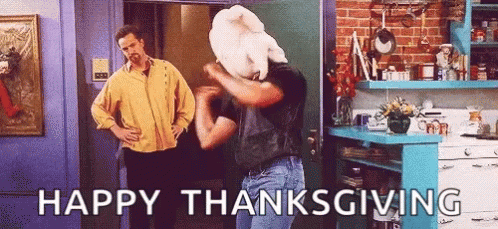 ---
---
Other Articles by The Savvy Team